Happy December Friends!!!
It is officially the month leading up to Christmas, and I am in the best of moods!
To celebrate December 1st, I treated myself to a Peppermint Mocha (skinny), and I am listening to Michael Buble's Christmas album on Spotify.
Life is good.
And since holiday season is in full swing, I figured I would share my Christmas Wish List with you ladies!
Michael and I talked about gifts this year, and considering we spent a lot money on our wedding, we decided to go with a $100-$150 limit.
I thought about it, and I could get tons of clothes at F21, candles, goodies from Target; or get one or two nicer things.
I chose the second option.
Here are my top three gift wishes.
Henri Bendel, White Pepper and Tuberose Perfume - $65.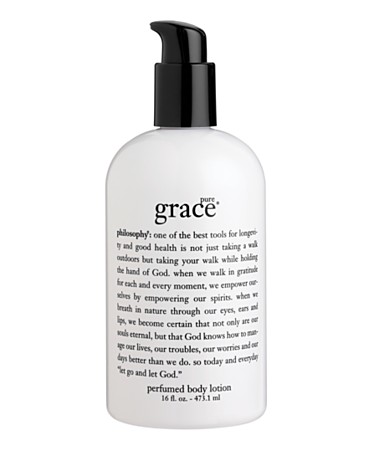 Philosophy, Pure Grace lotion - $41
If you haven't tried this lotion before, give it a chance. You will fall in love!
LaMer collections, Soho Oval wrap around watch - $90.
I've talked about these watches on the blog before, and I have been wanting one for so long!
And because a girl can dream, and if we did not have a budget, this would be the only gift I would wish for!
March by Marc Jacobs "Classic Q" satchel in Gray - $448.
You know, to match the LaMer watch!
After purchasing my first Marc by Marc purse earlier this year, I have fallen in love with these purses. I want every style, in every color!
Can I just please oh PLEASE win the lottery!?
What is on YOUR Wish List?!