Were you expecting a Bachelorette post?! Of course your were.
I knew Ashley was going to pick JP, and frankly, I think they are good together.
They are both insecure, and whiny, and I think they make a great pair.
She did not deserve Ben - and he did not deserve to be treated the way she treated him. Couldn't she stop him from getting on one knee, and spare him the embarrassment of rejecting his proposal?
No - because she loved it. She loved being sought after, and in a way, I'm sure it made her feel good, considering the fiasco from Brad's season.
Did you watch the after show? I did - girl friend needs new extensions - her hair did not look good last night.
Ben deserves better. I heard he is actually dating Britt from Brad's season - good for him! I don't want him to be the next Bachelor.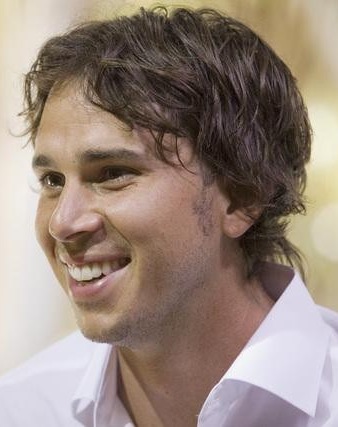 Poor Benny - such a sweetheart!
So who will it be? Constantine? Nah - I heard him during my Atlanta morning show saying that he wasn't really into the whole thing anymore. Good for you Constantine!
My only guess is Ryan. What do you think?
Bachelorette talk - done!

~~~~~~~~~~~~~~


I went by my parent's house to see her on Friday, and she looked absolutely pitiful.
Her was mouth swollen, had no energy from all her meds, and she barely got out of her bed.
She did manage to eat a few pieces of cheese. She would - little bugger can't say no to food!
my poor baby
The rest of our weekend was very low key.
We went to a co-ed baby shower, spent the weekend at Michael's parent's house, and enjoyed having nothing to do!
Baby Davis was there too, and I can't believe how fast he is growing! He has lost all his newborn traits, and he is looking like a little man these days.
I sneaked a few pics of him and his Cool Uncle Mike.
Michael is so good with kids. I can't wait to see him with our own some day.
He is going to be a great dad.

I can't believe we are less than three months away from our big day. I can't wait to call him my husband! We are going to have so much fun!
Happy Tuesday Ladies :)